THE CHURCH OF SCIENTOLOGY
OF GREATER CINCINNATI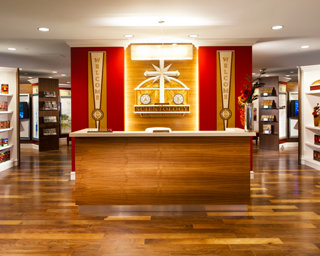 Welcome to the Church of Scientology of Greater Cincinnati.
Since 1976, we have served a growing congregation of parishioners from Ohio, Kentucky and Indiana. It is with great pride today we may now extend our help still farther from our home in Florence.
Our Church realizes Scientology Founder L. Ron Hubbard's vision that all Churches of Scientology become what he termed Ideal Organizations (Orgs). Ideal Orgs not only provide the ideal facilities for Scientologists on their ascent to higher states of spiritual awareness and freedom, but they also serve as a home for all and a meeting ground of cooperative effort to uplift people of every denomination.
In that regard, we are committed to the tradition of helping one another that has imbued our Queen City with its indomitable spirit. And we look forward to working together with every individual and group dedicated to achieving our shared dream of a drug‐free, crime‐free and flourishing future.
Our doors are open. Our help is yours.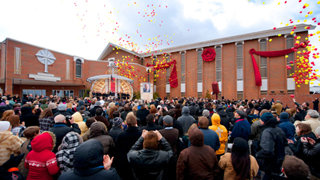 The Church of Scientology Greater Cincinnati celebrated the opening of its expansive new home Saturday, February 25. The inauguration was attended by more than a thousand Scientologists and state, county and city officials.