RESTORING DIGNITY
CITIZENS COMMISSION ON HUMAN RIGHTS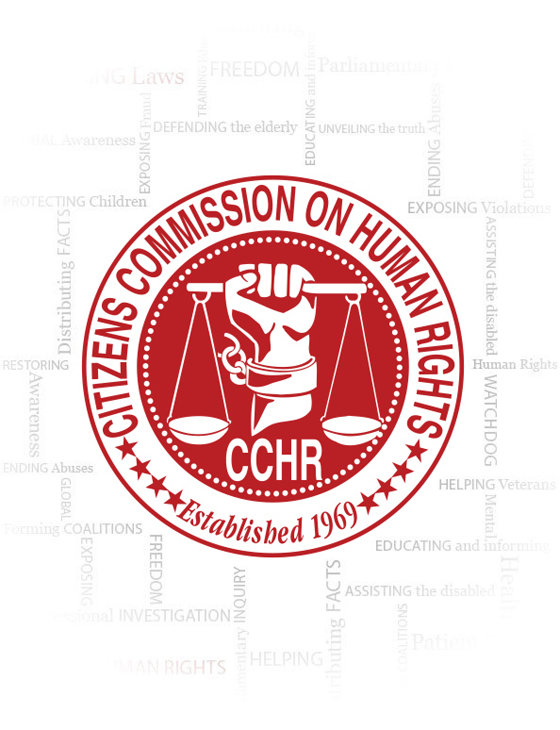 Citizens Commission on Human Rights (CCHR), a nonprofit charitable mental health watchdog organization established by the Church of Scientology in 1969, is dedicated to eradicating psychiatric abuses and ensuring patient protections. CCHR has supported enactment of more than 160 laws protecting individuals from abusive or coercive psychiatric practices, requiring informed consent for psychiatric treatment, ending enforced drugging and electroshocking of children and mandating severe penalties for sexual abuse of patients by psychiatrists and psychologists.
With headquarters in Los Angeles, California, CCHR International guides a global human rights advocacy network of some 200 chapters across 34 nations. CCHR Commissioners include physicians, psychiatrists, psychologists, lawyers, legislators, government officials, educators and civil rights representatives. CCHR International also houses a museum presenting the history that shaped centuries of psychiatric brutality.
CCHR distributes documentary films that expose the varied channels of psychiatric abuse: the destructive consequences of screening and labeling individuals and prescribing psychotropic drugs; the profit-driven alliance between psychiatry and the pharmaceutical industry; the lack of science behind psychiatry's diagnoses; and the proliferation of drugging of active-duty military and veterans that is driving up noncombat deaths by sudden cardiac arrest and suicide.